Biography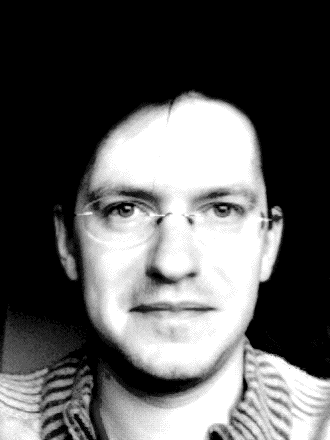 Born in Verona, Elvio Cipollone studied composition with Salvatore Sciarrino and Philippe Leroux.
He was a finalist of the international composer's competitions "Gaudeamus Music Week" (Amsterdam, 1997), "Auros" (Boston, 2002), "OFF" (Paris, 2002) and "Franco Evangelisti" (Rome, 2011). He was selected for the composition sessions of "Voix Nouvelles" (Royaumont Abbey, 2000) and of "Domaine Forget" (Quebec, 2004 and 2005), where he obtains a commission as a prize for the best piece presented. Moreover, he was selected to attend first the Composition and Computer Music Course (2003) and then the Cursus (2005/06) at IRCAM.
His works have been perfomed by internationally known interpreters such as Ananda Sukarlan, Mario Caroli, Christophe Desjardins, Alain Billard and Pascal Bonnet, and ensembles such as Squillante, Cairn, l'Instant Donné, Nouvel Ensemble Moderne, Offrandes and Utopik.
E.C. has always combined musical and academic studies. Besides his Conservatory degree, he holds a M.A. and a M.Phil. in Music (Strasbourg 1999, 2001), a M.Phil. in Philosophy (Bologna 2006) and a Doctorate in Music (Strasbourg 2009).
He has been active as a clarinet player and as a conductor, and he taught Composition and Computer Music at the University of Strasbourg, at the École Supérieure des Beaux Arts of Le Mans, at the Fémis and at IRCAM.
He now teaches composition and computer music at the Laval Conservatory.